Lintec & Linnhoff has ended its partnership with Ardent Maschinenfabrik (formerly known as Linnhoff India) as of January 7, 2021. All previous manufacturing and distribution of the company's products through Ardent has ceased and the company is no longer representing Lintec & Linnhoff. Plans are currently underway to finalize a new manufacturing partnership in India.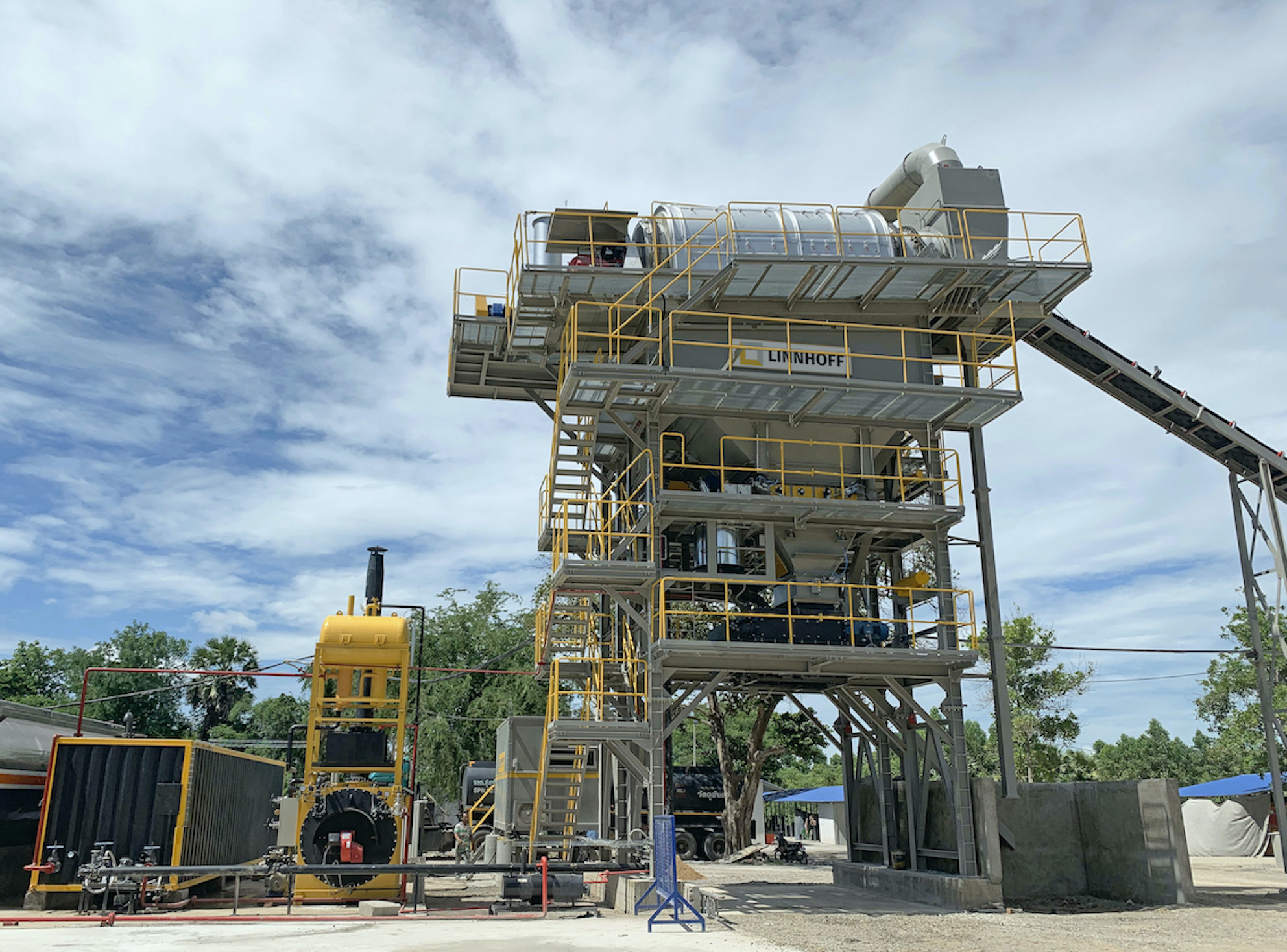 The wide range of asphalt and concrete plants from Lintec & Linnhoff has proved popular in India over the past three decades, through direct import as well as local production. With Lintec & Linnhoff announcing the end of the Ardent partnership, the company is now planning a major collaboration in 2021 to push its presence in the country to the next level. The new partner who will be announced soon is a long-established Indian company with the experience, strength, capability, and resources to meet Lintec & Linnhoff's standards in manufacturing and distribution.
Daniel Chan, Chairman of Lintec & Linnhoff Holdings, explained why this is a good time for the company to pursue a new path.
"At the end of 2019 it was clear to us that we needed to make a significant change in resources to advance our position in India," he said. "We want to use this opportunity to create a new, state-of-the-art manufacturing site and continue our commitment to the government's 'Make in India' initiative. We will be announcing our new partnership soon and are excited to start a new era of investment in India. Our company is committed to supporting our local clients, not only in managing their existing fleets of plants but also in meeting their future project needs."
Today there are more than 500 of the company's plants spread across the country and with construction output in India expected to rebound 7.7% in 2021, Lintec & Linnhoff is positioning itself to better serve the needs of a growing market. Once the new venture begins, the plan is to manufacture specific models carrying the Linnhoff and Eurotec brands to suit the market needs in India.
"The Linnhoff brand is one of the best-known names in asphalt production in India, synonymous with quality and reliability," continued Daniel Chan.
"Our success has been down to harnessing world-leading German engineering know-how and combining that with the Indian manufacture and expertise to create unique machines that are perfectly suited to Indian customers, and other markets. As we move into the next stage of our history in India, we will continue to build on the qualities that have established our strong presence here, but also look to push forward in terms of capacity and capability."
The new proposed venture will also support sales and customer service activities across India's vast territory.