The decision comes after deliberations with stakeholders and a comprehensive study of the market in solidarity with the industry's and organizers' concerns around exhibitors' ROI, safety protocols, and uncertain international participants' turnout mainly due to travel restrictions placed on potential international participants by their countries and their organizations.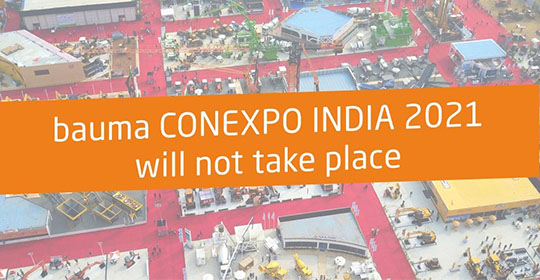 It was ascertained that the organizers' goal to offer all participants optimal conditions for a successful trade fair would be difficult to implement under the current circumstances.
The next bauma Conexpo India will take place in 2022 at New Delhi.