ZenRobotics and Remeo deepen their long-lasting collaboration to build one of the world's most advanced and fully automated materials recovery facility by the end of 2021. The new facility, valued at 35 MEUR and featuring 12 robotic arms by ZenRobotics, showcases how AI-based robotics waste sorting technologies help material recovery facilities to improve performance and purity of recycled materials.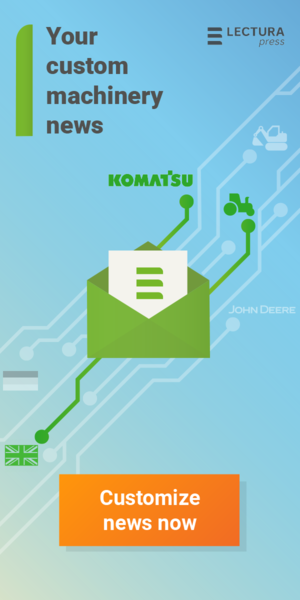 ZenRobotics continues its long standing partnership with Remeo, a Finnish environmental management frontrunner, to build one of the world's most advanced and fully automated materials recovery facility in Vantaa, Finland, by the end of 2021. The new facility will showcase how AI-powered robot technology will be used to capture valuable and pure materials from waste streams in construction, trade and other sectors more efficiently than before, turning the circular economy vision into profitable business for waste management companies.
"We are thrilled that Remeo's past experience with ZenRobotics' AI-powered waste-sorting robots has led to a significant reinvestment into our robot technology on a scale that enables the recycling rate to be raised in Finland, and in practice making it no longer necessary to export construction waste,"
says ZenRobotics' CEO Wolfgang Schiller.
Remeo has been using ZenRobotics' AI and robot technology to improve the cost-efficiency and recovery rate of waste sorting already since 2010. The new fully digitalized and robotized materials recovery facility will feature 12 new robotic arms by ZenRobotics, making the partnership the biggest deal in ZenRobotics' history. The total value of Remeo's investment into the new facility is approximately EUR 35 million.
The facility project is completely unique because it uses for the first time smart automation and the latest AI and robotics technology to integrate two different processing lines for waste fractions. The facility is among the first in the world to combine commercial & industrial waste (C&I) and construction & demolition waste (C&D) processing lines. The future annual processing capacity of the facility will be 120,000 tonnes of construction waste and 60,000 tonnes of energy waste produced in commerce and industry. Upon completion, it will cover more than 30 percent of all waste recycling needs in the Helsinki region in Finland.
"We are very pleased that our current partner ZenRobotics will continue the recycling industry development with us at our new highly advanced waste sorting facility. We strongly believe that our facility equipped with AI-based robots will change the recycling industry. With our top modern facility, the quality of recycling will reach a new level,"
says Remeo´s CEO Johan Mild.
"Our continuing partnership with Remeo showcases that AI-powered waste sorting robots have become the new normal and help customers capture valuable clean materials and achieve desired recovery rates here and now.
AI and robotics technologies are revolutionizing the recycling industry by enabling a structured, predictable and safe waste sorting environment that allows our customers to achieve significant efficiency gains in an affordable, profitable and easy way,"
continues ZenRobotics' CEO Wolfgang Schiller.
Source: ZenRobotics