In the Fragant group of power plants in the Möll Valley, Austria, Kelag is currently carrying out extensive repair work on the Feldsee and Wurten dams.
Work on the foundations of the Feldsee dam is particularly challenging – Porr Bau GmbH is using two large drilling machines to repair the underground seal with an interlocking bored pile wall. A 640 E Sennebogen duty cycle crane is being used to speed up the construction process.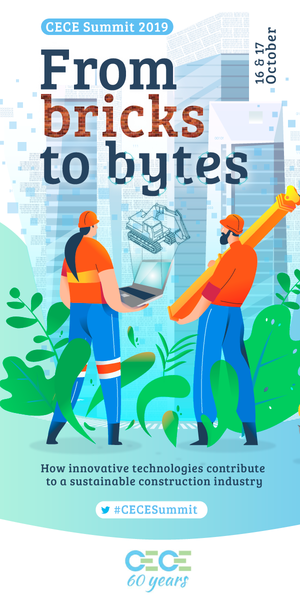 The Fragant group of power plants in the Möll Valley is a mainstay of safe and reliable power supply in Carinthia. It consists of storage and pumped-storage power plants, and run-of-river power plants. Kelag began with the construction of the Fragant group of power plants in the 1960s. Kelag is the leading energy service provider in Austria and through Fragant has an annual production of around 790 million kilowatt hours, the equivalent of the annual requirement for around 225,000 households. 
"Investing in existing power plants and storage systems is one of our most important roles as a producer of electricity. We need to keep them in good condition so that we are always in a position to meet our customers' demands," explains Manfred Freitag, Director at Kelag.
"The Fragant group of power plants is the centerpiece of our electricity production, parts of the systems are more than 50 years old. This is why we are currently working on two big storage repair projects high in the mountains, we are investing a total of €13 million here."
Whilst Feldsee is used as an upstream storage reservoir, Wurten is mostly used as a downstream storage reservoir for the Feldsee pumped-storage power plant. The asphalt surface sealing on the almost 50 year old Wurten dam has been replaced. This work was completed in September. 
Challenging work site: 2,200 m above sea level, 30 m thick glacial moraine, snow drifts and 314 bored piles
The Feldsee dam, 2,200 m above sea level, is built on a 30 m thick glacial moraine. Due to continuous leaks from the Feldsee dam, the responsible authorities decided that the water level should be lowered. In order to be able to raise the water level again, an interlocking bored pile wall has been produced the whole of which will be embedded into the rock. Kelag Project Manager Mario Körbler
"The bored pile wall is being created with a continuous row of 314 interlocking bored piles which will have a total length of around 6,000 m."
Around 15 specialists are needed each day on the construction site high in the mountains to keep the progress of the project on track. Project manager Körbler, "For one 30 m long bored pile we need five mixer loads of concrete. This requires careful organization by the team, especially when there are snow drifts on the mountain roads which is possible even in May."
40 t SENNEBOGEN duty cycle crane an important service provider and "joker"
In addition to the large drilling machines, the 640 E Sennebogen duty cycle crane with its 40 t load capacity is an important service provider on the building site. Designed for particularly challenging, dynamic applications with numerous attachment options, the machine can be used in a wide variety of ways. Precisely because of this multitude of potential applications, the crane was delivered early on in the project and was used to help install site equipment.
As Joseph Warum, machine specialist at IBS GmbH in Ardagger Stift, points out, "The Sennebogen 640 E duty cycle crane can make full use of all its strengths on this project. Its telescoping undercarriage means it is easy to transport, it is flexible and easy to operate. It has already demonstrated this when setting up the site.
The fact that it can operate as a crane, material handler and grabber means that it offers powerful support to the rotary drill machines, from moving heavy components via the threads of the reinforcement cages to surveying and loading operations. Not least, it also acts as a kind of joker when a pile gets stuck. This can easily happen as we are dealing with drill depths of up to 30 m."
The 40 ton duty cycle crane is particularly suited to underground engineering with its robust construction, powerful multi-circuit hydraulic system and strong rotary drive. Two 12 t freefall winches provide optimum traction. These are also available in the heavier 16 t version as an optional extra. With a maximum boom length of up to 41.1 m, an optional auxiliary boom and fly boom, and its 186 kW engine, the duty cycle crane is also ideally equipped to operate as a crane with a load capacity of up to 40 t.
High quality teams and machines
Martin Rapp, Project Manager, Porr Bau GmbH, explained the procedure to Austrian industry magazine, Baublatt.Österreich 
"The excavation needs to be supported to protect the piles. The loosened material is supported by either the drill auger or bucket and the boring tube is driven into the ground in advance. Once the drilling process is completed, the drilled pile is surveyed. This is where the Sennebogen 640 E is put into operation with our surveying system.
Any discrepancy between the bored pile and the planned position is ascertained and the data is assessed immediately. It says a lot about the quality of the teams and the equipment that we haven't had any discrepancy problems with the bored piles."
The project is completely on track, despite adverse weather conditions from March to May which often meant it was only possible to work two or three day weeks. Work on the Feldsee reservoir will be finished by the end of October.
Source: Sennebogen